Atujara MCC hold an annual hillclimb event for solo & sidecars. The event takes place on Collingrove Hillclimb circuit owned by Sporting Car Club of South Australia. It is situated approximately 7km south of Angaston, off the Angaston to Mt Pleasant Rd.
The track itself is 750 metres of challenging asphalt, climbing nearly 70 metres from the start line to the finish. From a standing start against the clock. The real contest is the individual one where each rider tries on each run to improve their individual time.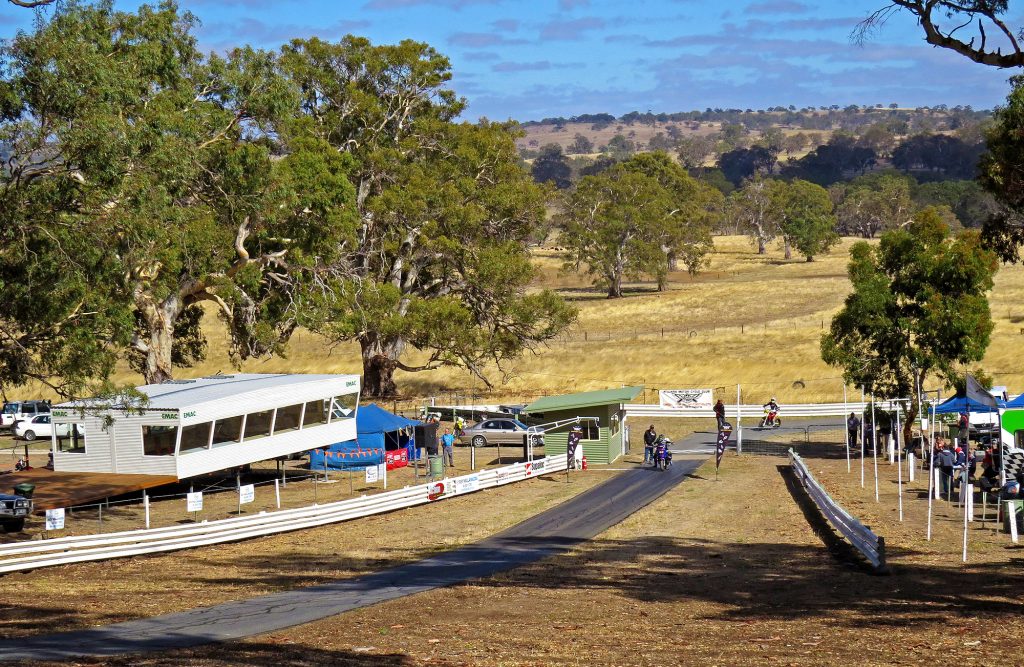 Riders prepare on the line for what is only seconds of twists & turns.